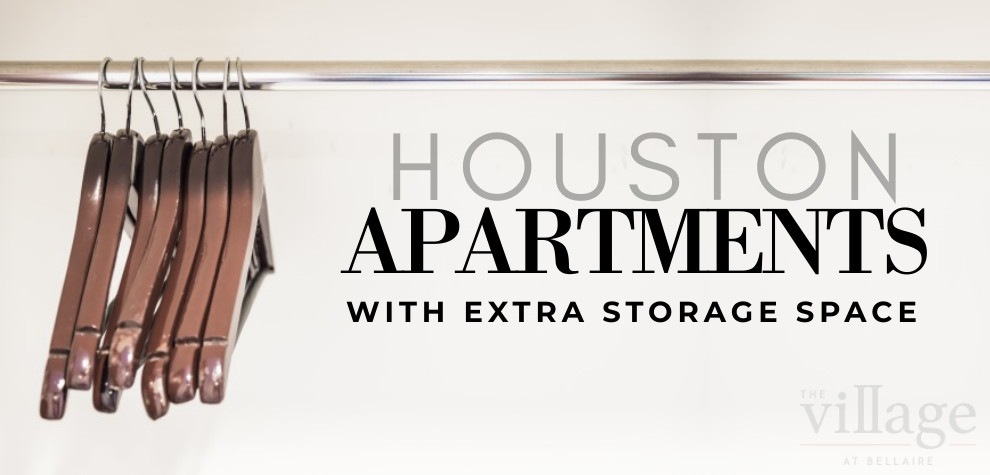 Getting the most out of your apartment space ranks high on most renter's priority lists. Although most apartment complexes do come with a few standard closets, once moved in, these spaces don't typically do as much good as the renter had previously hoped. At The Village at Bellaire Apartments near Houston, we provide apartments with extra storage space to meet the various needs of our tenants.
In this post, we'll provide a few ideas to help you get even more use out of your extra storage space!
One Bedroom Apartments with Extra Storage Space
With the growing Houston market, extra storage space, especially for one bedroom apartments is steep, so we've ensured that whatever your space needs, The Village at Bellaire Apartments can supply!
We've got 11 different one bedroom unit layouts available. Each option provides extra storage space of varying degrees.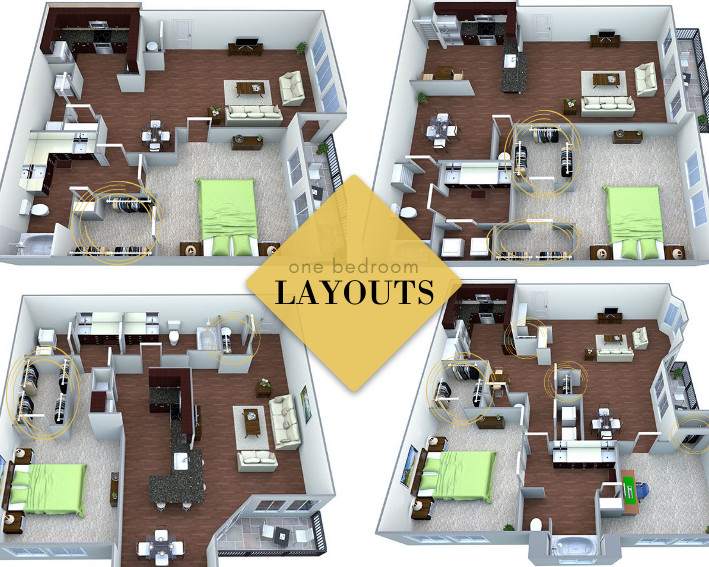 Take, for example, layout A1, on the top left corner. This is our smallest unit, and even so, you'll receive plenty of extra storage space via the walk in master bedroom closet.
If you choose to upgrade to layout A4 (top right corner), the master bedroom holds not one, but walk in closet spaces.
On the bottom left corner, with an additional 50 square feet, you'll notice A7 has a little more closet space in the master bedroom, but it also has extra storage space right by the entrance, as well.
To get even more opportunities for extra space in The Villages of Bellaire's apartments, you can opt for A10 (bottom right). Here, you'll see a massive master walk in closet and two additional storage closets.
Two Bedroom Apartments with Extra Storage Space
Our apartments with extra storage space don't stop at one bedroom, though. Similarly, we offer several two bedroom layouts, as well. As you can see, each layout comes with at least one huge walk-in closet, if not, two or three. Some choose to forgo their patio space in exchange for additional storage space, as seen in the bottom left corner.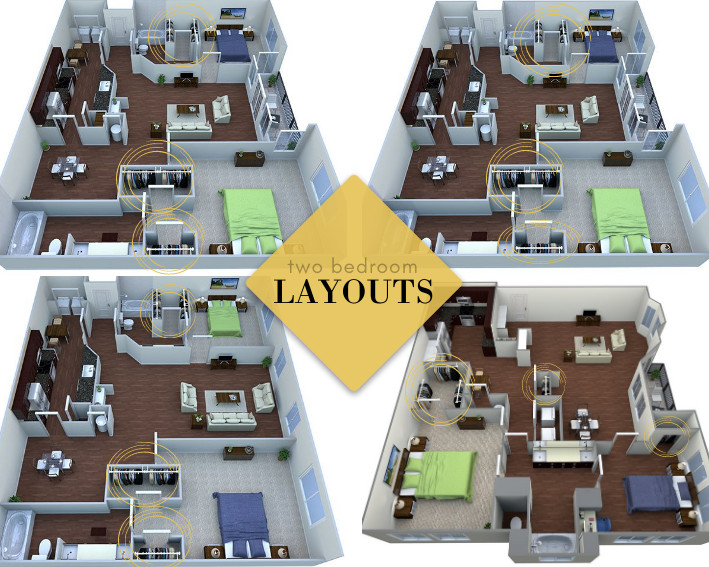 Getting the Most Extra Storage Space Out Of Your Houston Apartment
In addition to our oversized closets for extra space, we also provide shelving on top, inside the closets, as well. This can be used for storing boxes and other smaller items, such as sports equipment or out of season outfits.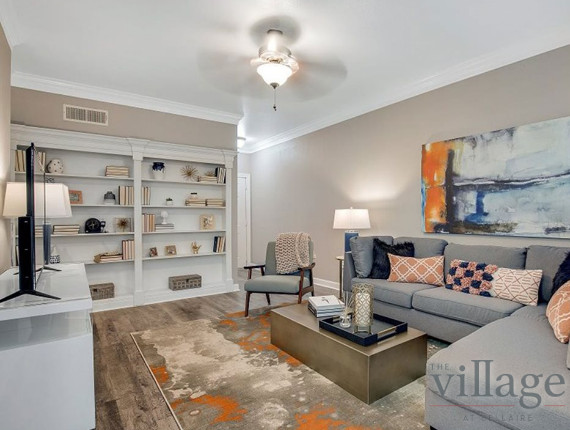 There are also several accessory options available for adding to your storage capacity. For example, you can purchase an apparatus that hangs from the main bar of your closet, essentially providing a second bar, if you have more shirts or smaller hanging items. If not, you can opt for a vertical closet organizer which allows you to fold or store clothing items that won't hang well, such as socks, pajamas, etc.
Also, even if you have a bed that's lower to the ground, special storage bins exist that can slide under. These make excellent options for storing off season clothing or decorations, until you're ready to pull them out again.
The Villages at Bellaire Apartments Offer Built In Storage Options
In order to assist with extra storage space for items such as books, knick knacks, or similar items, The Villages at Bellaire Apartments also offer a few layouts with built in bookshelves.
There are several ways to maximize the closet space in your one bedroom or two bedroom apartment, and this provides yet another opportunity!
Come see us and take a tour of our property. We know you'll see that every nook and cranny doesn't have to be stuffed with "stuff" for storage here. You'll have plenty of space to make things decorative and transform your apartment space into a perfect home!