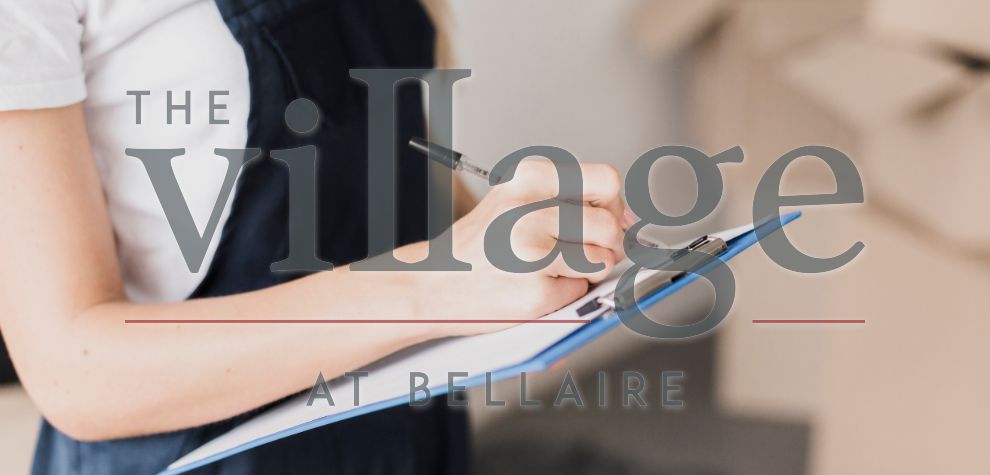 Helpful Tenant's Guide Before Moving In
Choosing a new place to live can be a stressful experience. Location, cost, amenities, and countless other variables can make the process stressful. By using an inspection checklist before moving into your new apartment, you can save time and ease some of the stress and uncertainty with living in a new environment. It also puts you in a favorable position should any issues arise once you're moved in and creates a foundation for the type of relationship you wish to have with your landlord.
It's better to open the lines of communication early and work from that standpoint than establishing a relationship once you've already moved in. Using a rental inspection checklist allows for new tenants to see their potential new home in an objective way. It also provides documentation of repairs if there is ever a dispute in the future. The apartment inspection checklist serves as a tool tenants use to list what the landlord needs to repair or improve before or during your stay.
The rental inspection checklist also improves the likelihood of having your security deposit returned when you move out. This prevents you from paying for costly repairs that were not your fault, saving you money in the long run.
A good practice to follow is to have both the tenant and landlord sign a completed rental inspection checklist. It is also a good idea to keep an additional copy for your files.
What is a Rental Inspection Checklist?
A rental checklist is a form that tenants and landlords use to determine the initial condition of the property. It is also used as a comparison tool when moving out to see if any damage has occurred.
Why Make a Move-in Checklist?
It creates a common understanding of the condition of the rental property. Even if you use a checklist provided by the property management company, it is important that you review it and are present for the walk-through. Both you and the landlord should agree on the assessment so you can also agree with results placed on the checklist.
It helps you become familiar with your new place. A good move-in checklist can help you become familiar with everything in your apartment at the beginning, as opposed to finding issues as they arise.
Checklist Before Moving In To a New Apartment
The easy thing to do here would be to say "everything," but that can be overwhelming. Instead, we'll take a systematic approach so that you can make the best use of your limited time.
Exterior
How does the area around the property look?
Does it need painting or landscaping?
Is there standing water that needs addressing?
Is there adequate lighting for safe passage at night?
Doors
Do the doors open and close without issue?
Are they in good condition without holes?
Locks
Do the door locks operate correctly?
Note the type of locks used. Is there a deadbolt, chain lock, etc?
Windows
Are the windows in good condition?
Do they open and close?
Check the window locks to make sure they are secure.
If on the first floor, check for easy access points.
Fire Safety
Look for smoke detectors, sprinklers, and carbon monoxide detectors.
Are they present and working?
How often are safety inspections completed?
Is there a fire extinguisher provided?
Entrances, Porch Areas, Balconies
Are the areas around the entrance to the property in good condition?
Do any railings or supports need to repair?
HVAC/Climate Control System
Check the air conditioning unit to see if it comes on and cools the apartment.
Check to make sure the heat comes on, as well.
Are there any unusual noises that need to be inspected and addressed?
Electrical System, Outlets, Light Switches
Check the light switches to make sure that they all turn on.
Do the outlets work?
Using a phone charger is an easy way to check and make sure they all have power.
Interior Walls and Ceiling
Inspect the walls and ceiling for cracks, paint chips, or water damage.
These items can indicate larger issues that may need correction.
Bathrooms
Do the toilets flush?
Are there leaks after each flush?
Are the shower heads clean?
Do they have good water pressure?
Does the water reach an appropriate temperature?
Does the bathtub drain?
Are there any cracks or sealant issues?
Does the bathroom sink drain?
Do any of the pipes leak leading to the sink?
Do the bathroom cabinets show any signs of water damage or mold?
Does the floor have any sign of water damage or tiles that need repair?
Kitchen
Look at any appliances within the property (Refrigerator, oven, microwave).
Do they all turn on?
Are they clean and free of damage?
Check the drain in the kitchen sink to make sure there aren't any clogs/ a slow drain.
Do the kitchen cabinets open and close correctly?
How Should You Record the Condition of the Property?
You can use these abbreviations to make noting the condition of the apartment easy.
S = Satisfactory
NA = Not Applicable
NC = Needs Cleaning
NP = Needs Painting
NR = Needs Repair
SC = Scratched
RP = Needs Replacing
Should I Take Pictures Before Moving In To a New Apartment?
Another good idea is to take pictures of the items you're keeping on the checklist. If you do take pictures, create a copy of the set and give it to the landlord. Make sure the date is noted and have both parties sign.
What Makes an Apartment Inspection Checklist Effective?
A move-in checklist is effective if it makes determining what needs repairs easy. It should be thorough and include all the features of the apartment. The checklist format should be easy to read. This lessens the possibility of questions when you go back and determine how things have changed.
What Else Should I Look For?
Cell Phone Reception
Check various spots throughout the apartment to see voice call quality. Also check to see what your cell reception is in areas of the apartment that you will be using your phone.
Wi-fi
Wi-fi is also something to consider. Many apartment complexes bundle wi-fi with utilities and cable television. Ask about the incentives or amenities offered related to wi-fi.
Laundry
Is there a laundry facility on the property? Where is it located?
Trash Disposal
How is trash disposed of within the property?
Mail
What is the location for package delivery? Is there a secure location for my mail?
Emergency Requests
How are after-hours maintenance requests handled? Who is the main contact for these requests?
Parking
Where is parking located? How many parking spots are allocated to each rental property?
Additional Storage
Is extra storage space offered? Are there additional fees?
Pets
Are pets permitted? What are the pet policies? Where can I take my pet for exercise?
For More information, Please Contact The Village at Bellaire (713) 349-8855.