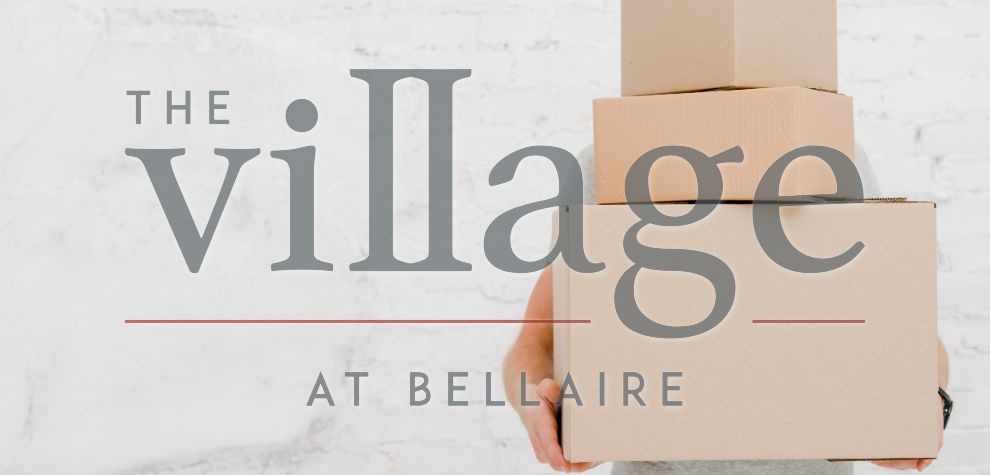 Let's face it: Moving can be a hassle. Throwing your whole life into a set of boxes gets intimidating and no one enjoys a surprise expense when they would rather focus time, energy, and resources elsewhere. For that reason, we've included this guide to outline things to consider when making your moving plans.
This moving costs calculator and guide can help you budget for the start of your new chapter in life. Below you'll find several items to consider before your move. That way, you can make the best decision when it comes to how you get your stuff to wherever you've decided to set up shop.
Factors to Consider When Moving
To have a good estimate of your moving costs, you have to be able to answer the following basic questions: Who? What? When? And Where?
Who: Should I Hire Professional Movers or DIY?
Considering who will be doing the majority of the actual lifting and transporting is key. Both methods have their merits, but it really comes down to your preference on associated cost vs. ease of process. Hiring professional movers will absolutely be less physically demanding, but it is an added expense to the moving process. Moving from a DIY perspective can save money, but if you aren't careful, it can end up more expensive once you complete the final tally. You also need to consider the added cost of time and labor that DIY moving entails. If you'd rather be someone who oversees and directs others while focusing on other areas of your move, hiring professionals could be the way to go.
How Much do Movers Cost?
As with any service, this can vary a great deal depending on the company you choose. Local moves can range from $300 to $2,000, spending on the size and scope of the move. Long distance moves cost on average $2,000 to $5,000. Costs when moving across the country increase beyond the typical costs of a long-distance (regional) move.
The typical moving company will have crews that range in size from 2-5 movers. You'll be paying for their base rate and any overages if things become more complicated than anticipated. A rough estimate of hourly rate for a mover is around $60-80/hour. This doesn't include the cost of a moving truck, which is sometimes bundled into the total cost.
What: What am I moving?
The next step in calculating moving costs is determining what exactly you're going to move. This may seem straightforward at first, but having an idea of what professional movers will be handling in addition to what you'll personally move helps keep an accurate estimate of total costs. Specialty items, such as pool tables, pianos, large clocks, safes, etc. add additional costs to the final bill.
Size Matters: What is the size of your move?
A small studio apartment move will be considerably cheaper than a 5 bedroom home move. The number of movers needed, the size of truck, and total time it takes to move will fluctuate based on how much stuff you've got. The more rooms and items that are moved, the higher the estimate.
Some movers calculate moving rates by number of boxes. Some movers calculate the rate according to total weight. In both cases it saves money if items are considered for donation prior to including them in the estimate. A yard sale also generates some extra cash to help offset the moving costs.
Keep in mind that large items like appliances come with higher rates or additional charges.
When: When am I Moving?
The date that you move has an impact on the cost. Moving costs are higher during the spring and summer months. Weekends are in higher demand because people can't always take off of work to move. Holiday moves are charged at a higher rate because of the added labor costs. These things should be considered and examined when you get your estimate. It may not be feasible to move on the exact date you'd hoped for, either. Planning your moving date as far in advance as possible allows you to negotiate the best rate.
While it may not be something directly related to cost, the weather when you move is important. No one enjoys hours of carrying heavy boxes or winter coats in the middle of July when temperatures are hitting triple digits. The same can be said for hauling an armoire while fighting a snowstorm during winter months.
A storage building or container provides an option for individuals that need to move out of their current place before their next home or apartment is ready/available. This should be priced as well to help determine the size of the additional storage.
Where: Where Am I moving? Moving Distance and Cost
The location and moving destination may not be something that comes with a great deal of flexibility, but it still needs consideration. Local moves will be cheaper than cross-country moves.
Travel costs to your new location factor in as well. If you drive, you'll need to include fuel costs. If you're flying, remember to include plane tickets and other air travel costs.
If you're opting for a DIY move, you'll need to consider fuel costs for the moving truck.
Renting a moving truck yourself can cost anywhere from $200 for a local move to $2000-$3000 for a long distance move. These estimates hinge on the size of your truck and how far you're moving.
Professional Movers vs DIY Moving
The most important factors to consider when deciding between moving with professionals or doing it yourself depend on your budget and willingness to tolerate the stress involved. Hiring professional movers takes a lot of the guesswork out of a move, but it can be slightly more expensive. A DIY move can potentially save money, but the process requires more research and planning than turning it over to professionals. Consider the items listed throughout this moving costs calculator when deciding.
How Much Do I Tip Movers?
Any gratuity for your movers is up to your discretion, but for a successful move with good service, 10% to 20% is a good estimate for tip amount. You should consider the duration of the move, the difficulty of the move, quality of service, and any other factors you deem to be important to the move. Cash is the preferred method, but some moving companies provide a line to include a tip when signing the final invoice.
Special Considerations
Will a pet be making the move? Do you need additional packing supplies and boxes? These are things that should also be considered when planning a move. Your final costs may be higher than you'd initially anticipated. But, with this moving costs calculator, you can at least take some of the guesswork out of your initial estimates.
Looking for an Apartment in Houston?
The Village at Bellaire provides luxury amenities and a world-class experience to residents in the Houston area. If you are searching for an apartment in Houston, call The Village at Bellaire at 713-349-8855. You can also leave us a message on our website